ESCAPADES MARATHON
MARATHON

MARRAKECH
DATE / TIME

SUNDAY JANUARY 28 | 8:30H

DEPARTURE ARRIVAL

AVENUE DE LA MENARA, derrière l'hôtel SOFITEL et tout proche de l'hôtel LA MAMOUNIA.

LIMITED TIME

5H30
Riders must go to the Marathon Village (Place du 16 Novembre) during the 2 days preceding the race to pick up their bibs.
Friday 26 au Saturday 27 January 2024 :
Removal of bibs at the marathon village.
Tente : ESCAPADES Place du 16 novembre, jardins du Harti à Marrakech Gueliz (Next to the central post office in Guéliz)
HOURS:
Friday 26 January 2024 |

09H30 à 19H30

Saturday 27 January 2024 |

09H30 à 19H30
Your race number will be given to you upon presentation of your passport. (Passport required for Morocco!)
Saturday 27 January 2024 :
10h00 : Meeting at the marathon village for the "welcome run", jogging of 5 kms open to all.
10H30 : children's race
REGISTRATION FORM
Send this FORMULAIRE with your payment by check to the agency Escapades:
REGISTRATION
Registration open until 23 January 2024 on the SPORT UP website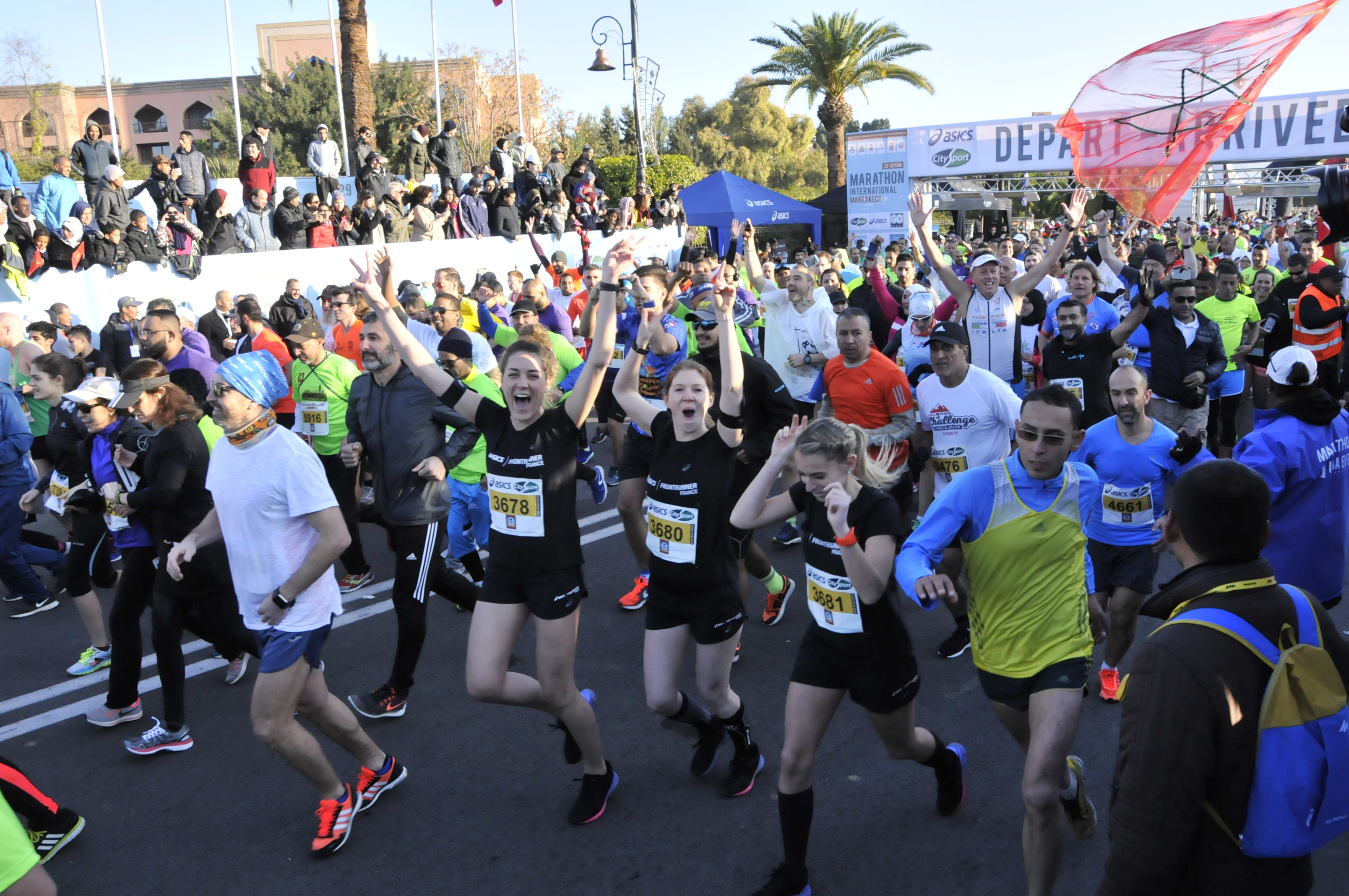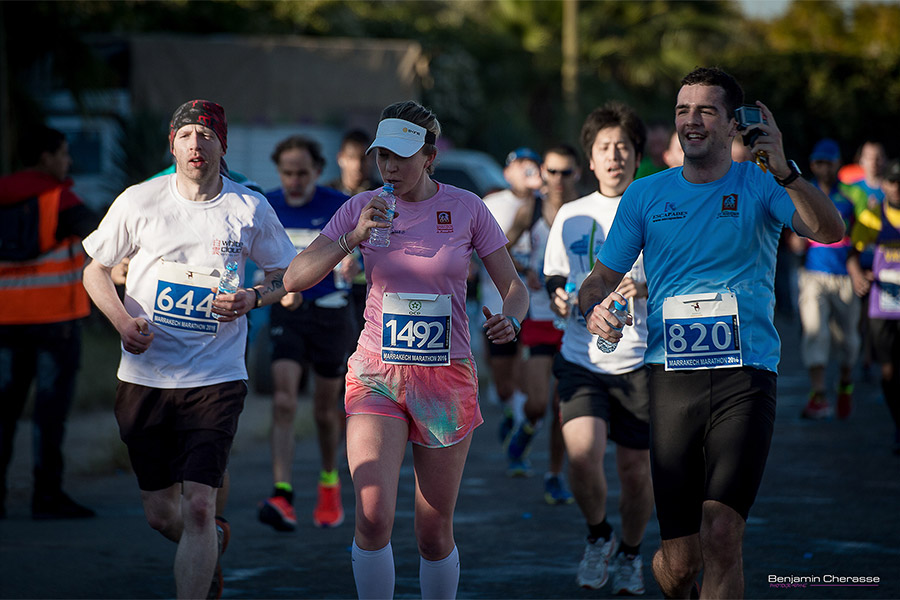 Amateurs or professionals
LES REVITAILLEMENTS

Are installed every 5 km (water, slices of oranges), as well as on arrival.

SPONGE

Eery 5 km from the 7th km.

TIMING

Posted regularly along the route and by a clock on arrival.

MARKUP

Materialized on the ground and by panels.

PART TIMES

On the 10th and 30th kilometers for the marathon

SECURITY

Provided by the Marrakech Wilaya and the red crescent. Bicycles, wheeled and / or motorized vehicles are strictly forbidden on the course.

A MEDAL

Will be awarded to all ranked riders
ROUTE
Regulated distances: 42, 195 km for the marathon, approved by an official international expert (I.A.A.F – A.I.M.S.). The course is flat and fast, despite some false rising flats in the palm grove, allowing you to achieve a performance and try to beat the world record".
REWARDS :
Awards ceremony on May 15th Sunday at the starting and finishing arches, Avenue de la Menara.
Presentation of the Half and Marathon Prizes
kids and veterans race prize giving